So is it a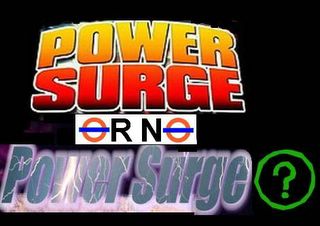 A timeline from the BBC concerning the explosions on the London underground. It's the first time I've seen a reference to "Power cuts"
or "Cables" at all. This must be just before they said POWER SURGE. Huzzah!
0924 British Transport Police say the incident was possibly caused by a collision between two trains, A POWER CUT or a POWER CABLE EXPLODING. Police report "walking wounded".
0915 Press Association reports emergency services called to London's Liverpool Street Station after reports of an explosion.
0849 An incident on the Metropolitan Line between Liverpool Street and Aldgate is reported to British Transport Police.
(Emphasis Mine)
Source
Here